Alicante
[lrt-tram]
Country:
Spain
Line:
L1, L2, L3, L4
Inhabitants:
City 330000, District --
DESCRIPTION
Alicante region (the most attractive touristic area in the south-eastern part of Spain) has more than 90 km of metric gauge railways (Alicante-Denia route). In years '90s the local transport operator (Ferrocarrils de la Generalitat de Valencia-FGV, which also operates Metro Valencia) decided to upgrade this network, by the conversion of single track sections into double track ones (Luceros-Paradis) and by an extensive electification of the tracks (up to Benidorm). In this way, it was created a new urban tram service from Luceros to El Campello (Line 3) and an express tram-train service from Luceros to Benidorm; the diesel trains service along Denia-Altea-Alicante route currently terminates at Benidorm, where it interchanges with tram-train Line 1.
The whole Alicante tram network was obtained partly by the transformation and re-use of the urban sections of the former Alicante-Denia railway (as said before), and partly by the construction of new tracks. Another line (Line 4) opened in 2007 (with extensions in 2009 and 2010) connecting Luceros to the district of Playa San Juan (part of this line runs as a single-track loop).
Line 2 opened in 2013; it connects city centre (Luceros) to the University and to Sant Vicent del Raspeig suburb.
(last modified February 19, 2017 )
HISTORY

date
section name
line
15-08-2003
Sangueta-El Campello
L1
10-05-2007
Sangueta-Mercado
L1
02-06-2008
El Campello-Benidorm
L1
18-06-2010
Mercado-Luceros
L1
18-06-2010
Mercado-Luceros
L2
04-09-2013
MARQ-Sant Vicent del Raspeig
L2
15-08-2003
Sangueta-El Campello
L3
10-05-2007
Sangueta-Mercado
L3
31-07-2007
El Campello-Venta Lanuza
L3
18-06-2010
Mercado-Luceros
L3
15-06-2007
Lucentum-Av. Naciones
L4
18-12-2009
Av. Naciones-La Coruna
L4
18-06-2010
Mercado-Luceros
L4

(last modified February 19, 2017 )




TECHNICAL DATA

Single line length (Km)

L1:43.2

L2:9.0

L3:14.1

L4:10.0

Single line stops

L1:20

L2:14

L3:17

L4:18

Single line avg. distance (km)

L1:2.2

L2:0.7

L3:0.9

L4:0.6

Total track length (km)

67

Total network stops

69

Avg. stop net distance (km)

1.0

Type

steel wheels

Current/Voltage

750 V DC overhead

Type of guide/gauge

metric gauge rails

Vehicles builder

L1:ALSTOM/VOSSLOH

L2:BOMBARDIER

L3:

L4:

Model

L1,L3:serie 4100

L2,L3,L4:serie 4200 (Flexity Outlook)

Operator

FGV

(last modified February 19, 2017 )
this map is shown here at its maximum resolution (798 x 2000)


lrt-tram - alicante; By Astro space (Own work) [GFDL (http://www.gnu.org/copyleft/fdl.html) or CC BY-SA 4.0-3.0-2.5-2.0-1.0 (http://creativecommons.org/licenses/by-sa/4.0-3.0-2.5-2.0-1.0)], via Wikimedia Commons

LATEST UPDATES TO THIS SITE
| | |
| --- | --- |
| apm | 19-02-2017 |
| lrt-tram | 27-06-2018 |
| metro | 26-06-2018 |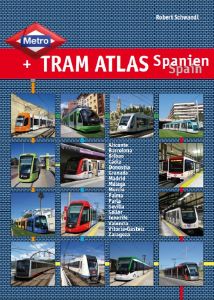 Metro & Tram Atlas Spanien / Spain
Total size of this site MB 268